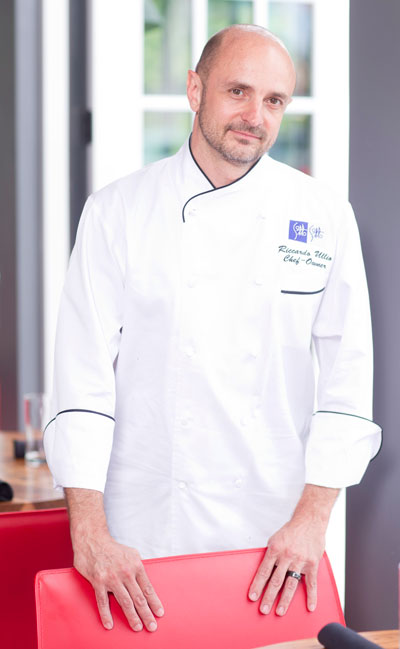 Riccardo
Ullio
Restaurateur & Co-Owner
A native of Milan, Italy, restaurateur Riccardo Ullio moved to Georgia as an almost-teenager and spent his college days on Presidential Scholarship at Georgia Tech, garnering undergraduate and graduate degrees in environmental engineering. Like many students, Ullio spent a lot of time working in food service and restaurants. Eventually the restaurant "bug" bit him hard.
"By the time I finished school, I had been working in restaurants my whole life," explains Ullio. The energy, drive and sense of freedom that permeates the restaurant world was overpoweringly alluring, and he hung up his calculator for a chef's hat.
Ullio followed his culinary dreams by working in some of the most prestigious Italian restaurants around the city, including Coco Pazzo and Pricci. Taking time to travel throughout Italy to study regional Italian cuisine, he opened his own restaurants, first Pasta da Pulcinella in 1994, then Sotto Sotto in 1999, Fritti in 2000, and Escorpion in 2011. Sotto Sotto and Ullio's more casual pizza concept, Fritti, have become Atlanta's finest Italian destinations for dining, serving honest, delicious food crafted from authentic Italian recipes. Sotto Sotto creates dishes that are delicious and contemporary, while maintaining the integrity of the ingredients and honoring the traditions of Ullio's homeland. Escorpion, a traditional Mexican cantina, offers dishes from that country's heartland, along with an array of specialty tequilas.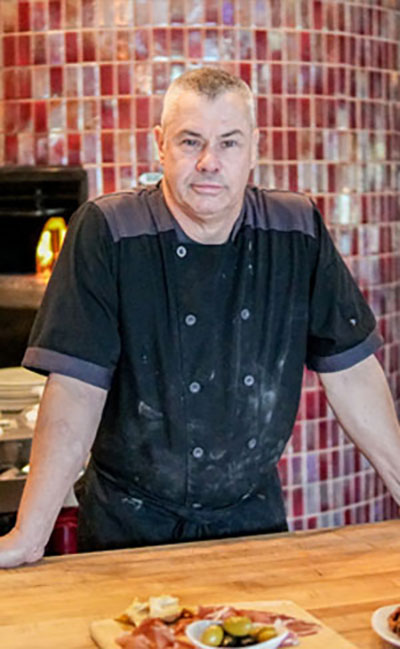 Mike
Di Paolo
Managing Partner & Co-Owner
Managing partner and co-owner Mike Di Paolo leads the dining room and kitchen at Novo with a commitment to excellence in food and impeccable service.
Mike is a restaurant management graduate and veteran of the restaurant industry, with over 25 years' experience specializing in Italian cuisine. From his tenure at Houston's, to his first concept as owner and executive chef at Di Paolo Cucina in Atlanta, and time spent in the kitchen throughout Italy – Mike infuses authentic Italian methods with seasonal, organic and locally sourced ingredients, delivering only the finest in fresh and perfectly prepared dishes.
As executive chef, Mike has evolved Novo Cucina to a sophisticated, full service fine dining experience – an uncommon find in the Dunwoody community. With a continually expanding menu, and weekly features, Mike's focus is introducing Italian staples with a contemporary and inventive flare. Mike's sensitivity to our discerning local clientele is also evident in Novo's gluten-free and kosher options.
Mike has worked with Ullio for many years as financial controller at U Restaurants, providing his operational and finance expertise to all the U Restaurant concepts. Mike's comprehensive management and governing of a multi-venture back office has ensured the continuity and seamless execution of the U Restaurant brand.